Home
Main content starts here, tab to start navigating
Slide 1 of 11
Slide 2 of 11
Slide 3 of 11
Slide 4 of 11
Slide 5 of 11
Slide 6 of 11
Slide 7 of 11
Slide 8 of 11
Slide 9 of 11
Slide 10 of 11
Slide 11 of 11
Who We Are
When we talk about chocolate in the Caribbean, we talk about Chocolate Cortés. Our family has been manufacturing chocolate from farm-to-bar since 1929, bringing joy to the homes of Puerto Rican and Dominican families ever since. In 2013, we opened the doors to Chocobar Cortés, introducing a culinary experience that celebrates the two passions of our family: chocolate and art. By creating with our passions in mind, we bring to life a world in which chocolate and los colores del Caribe take center stage. For you, from us.
Meet The Team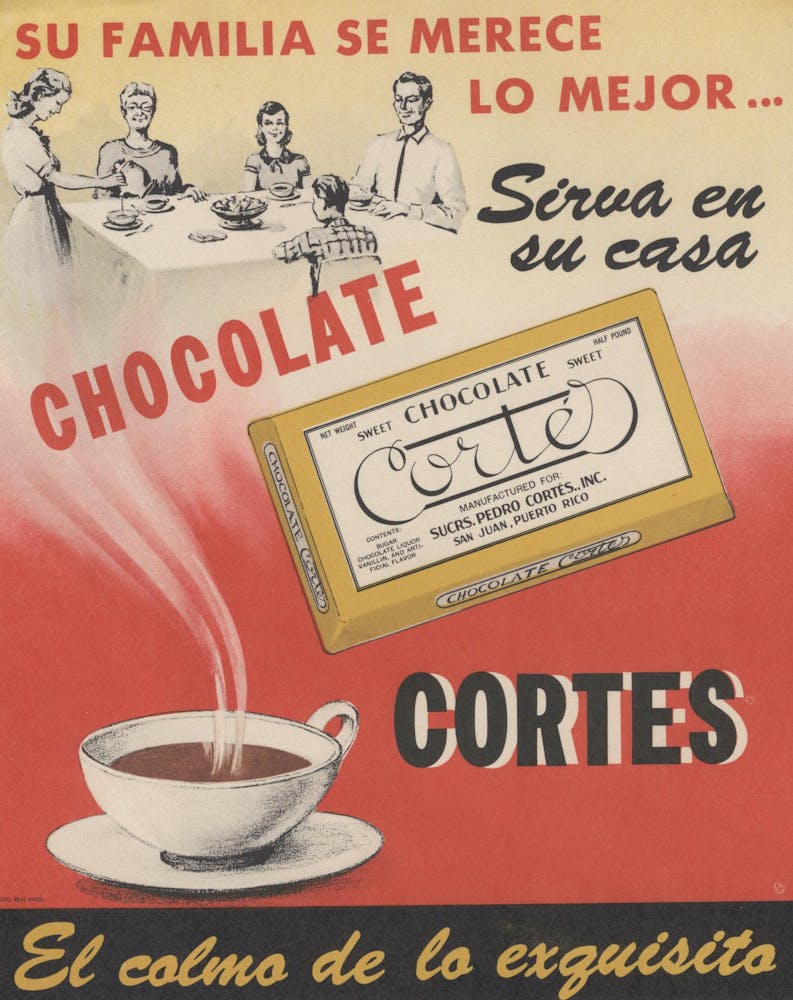 Mission
Our message is simple: su familia se merece lo mejor. We believe your family deserves the best. Enhancing the Communities we become a part of is as fundamental as the taste of the Caribbean is in our Chocolate. Both go hand in hand when creating original experiences for our customers and their queridos to share happy moments.
Vision
We hope to inspire the world with the taste of our chocolate, the richness of our culture, and the warmth of the Caribbean. You're invited to discover all that we have to offer with open taste buds, mind, and heart.